vintagelace

babycakes
View My photos

Location: Murrieta

Views: 7650

Last Login: 12/19/2007


babycakes has 7 votes!
About Me
Fun, intersting, outgoing,
babycakes's Interests
Introduce Yourself:
I'am a adventurous,I love rockabilly and tattoos, I love to read.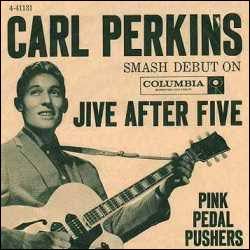 Favorite Quote:
Interests & Hobbies:
Art, Animals, Antiques, Travel, Wood Burning,Colorado, Hiking,Needle Point,Side car racing,Air Ballooning,Car Shows,Parachuting,

TV Shows:
South park, Jon Stewart Daily shows, Project runway,ugly betty, Top Chef, Ramsey F word, MTV, Howard Stern on Damand, Mind Freak, futurama..
Favorite Music & Bands:
Cat Stevens

Add to My Profile | More Videos
Favorite Movies:
All old Horror Movies, Raising Airzona, The Last Waltz, The Professional,Harold+Maude, Natural Born Killers. Christmas Carol, Blues Brothers.Zoolander,Freaks, Pow Highway, The Devil's Rejects,Black Sabbath "horror"1963,The pit and the pendulum,Silent Hill,Fear & Loathing in Las Vegas,Play misty,The Wanders,Quills,All Spaghetti westerns,The Fog,Hell Raiser,Scarface,One flew over the cuckoos nest, Deliverance,Dead Alive.Powder,Reservoir Dogs ,Pulp Fiction, Dead man Natural Born Killers

Add to My Profile | More Videos
Favorite Celebrities:
Favorite Reads:
The claiming of sleeping beauty the "trio"
Music
>The Band, U2, Janis Joplin,Rob Zombie, Bob Dylan, Blue Osyter Cult,Jefferson Star Ship,Jim Croche, Robbie Robertson,Jethro Tull,Fog Hat,DR.John,Stigma,Super Nova,Yes, Neil Young,Blind Faith,George Harrison,Joni Mitchell,Jimi Hendrix,Motley Crue,AC-DC,Stevie Ray Vaughan,Blue Grass, Carl Perking, Gene Vincent, Roy Orbison, Jerry Lee Lewis, Elivs Presley, Johnny Cash, The Crickets,Nirvana, Pink Floyed,The Doors, Steppen Wolf,Stevie Nicks Fleetwood Mac,Cream,Cat stevens,Robert Plant, Paul Butterfield,James Blunt, White Snake, Van Morrison,The Who, Lot's of blue's, Black Crows, Sublime, Alice and Chain's, N.I.N, Foo Fighter, Pink,4 Non blondes,Bob Seger, Rolling Stones, Red Hot Chilie Peppers,Guns an Roses,flyleaf,



Janis Joplin, Cry Baby

Add to My Profile | More Videos