texas-country

June
View My photos

Location: San Marcos

Views: 5966

Last Login: 12/23/2009


June has 5 votes!
About Me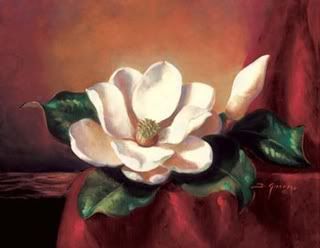 I LOVE MY LORD AND SAVIOR, JESUS CHRIST.
BY THE GRACE OF GOD, I HAVE BEEN BORN AGAIN.
I TRY TO GIVE GOD COMPLETE CONTROL OF MY LIFE
AND HE TAKES GOOD CARE OF ME.


A 67 YEAR OLD WIFE, MOTHER, GRANDMOTHER
AND GREAT-GRANDMOTHER. WE HAVE A BEAUTIFUL
FROST POINT CAT WHO IS ALSO A SENIOR.


MY HUSBAND, LARRY, & I MAKE OUR HOME AT A SENIOR
RETIREMENT COMMUNITY. WE HAVE A LOVELY LITTLE
APARTMENT WITH A NICE FRONT PORCH AND LITTLE YARD.
OUR NEIGHBORS ARE LIKE A PART OF OUR FAMILY.


I ENJOY COLLECTING ANGELS AND CATS AND LOVE
FLOWERS OF ALL KINDS, BUT MY FAVORITES ARE ROSES.
I HAVE ALWAYS BEEN A COUNTRY GIRL.
CITIES MAKE ME NERVOUS, I LIKE THE WIDE OPEN
SPACES AND QUIETNESS THEY PROVIDE.

I BELONG TO A LADIES GOSPEL SINGING GROUP CALLED
THE "STEEL MAGNOLIAS"




June's Interests
:
:
FAVORITE PEOPLE:
"THE STEEL MAGNOLIAS



"ACT IV DRAMA CLUB"

FAVORITE READS:
Featured Photos
No photos selected to be featured yet.