scarletsnowfoot

View My photos
"

" You were once wild here..Don't let them tame you. " .... Isadora Duncan

.*.*.*.*.*.*.*.*.*.*.*.*.*.*.*.*.*.*.*.

'Everyone you meet Is fighting some kind of battle. Always be a
little kinder than necessary... ' J.M. Barrie

"
Location: The Lantern-lit Garden

Views: 16425

Last Login: 4/13/2010


scarletsnowfoot has 22 votes!
About Me
Please visit my Myspace Music site where you can listen to some of my music and see one of my ink drawings...although it is one from quite a few years ago! :O) ..which I used as my background. If you have a Myspace site feel free to send a friend request to me..and I'd be honoured if you would let me know your thoughts and feelings on my music... it's taken some time finally getting out there but it happened eventually!! .... so please don't hesitate to let me know from your heart...I will treasure the feedback! ♥ thank you so much xxx

Here is the link: http://www.myspace.com/scarletsnowfoot

You can also find me on facebook or at my Official Facebook Music/Fanpage here: http://www.new.facebook.com/pages/Scarlet-Snowfoot-Official-Facebook-Music-Page/111463885695?ref=s

.. :D ..x x just copy and paste these addresses into your address bar to go directly to them if you wish to visit.. it would be lovely to see you!

* * * * * * * * * * * * * * * * * * * * * * * *

Hello ! I am an artist and singer, writer and musician, living in a powerful ( in the land!) and beautiful area of Britain. I am of celtic ancestry and a lot of that shows in me. :o)

I use lots of mediums in my art and also I like to draw illustrations with ink. I am a dressmaker too, when I have the time and motivation...and love using vintage materials. I come from a Scottish family line full of designers, architects, photographers, potters/ceramicists, artistry in many forms so all of that was passed down to me..and I love it all.

I have a great passion for art, music and singing..it is vital to my life. I have sung all my life and need to sing for the sake of my soul!. :D (Singing is my part of my life's soul work and my profession really :0) ... Some things we need like breath.. to be able to express ourselves in these ways..freely and from the heart... like writing...reading great books....being creative in one way or another...it helps our spirit to find the strength that we need for everyday life..and keeps us healthy and wildly alive! wild hearts !!!...for the quiet times in stillness..and the times when we break loose and everything seems to fly free from us...even if just for a little while!

I love and need nature... I mainly grew up in a beautiful wild place, my Grandparents farm being like the family home, and although I love cities sometimes and have lived in the city in the past...I need nature around me in some form and I love having green fields and wildlife near to me the rest of the time..to be near to the earth.




I think it's impossible in many ways...to describe ourselves sometimes..it's too complex..there's so many layers...so many aspects ... I am many things. I think most people are... we have to be.... life demands that we adapt and shift... changing and growing all the time.

I'm not sure how to write this but I have been fortunate to have survived having a harsh form of cancer twice... one which the doctors believed to be terminal. I was first diagnosed at the age of 14 years old. I am in full remission from the cancer now. I fought hard and wouldn't give up...I had the support of a few very wise souls who helped me to use many natural methods and medicines, to help me to heal.
As wonderful as some doctors are..no one can measure the strength of a spirit :o) ...The unique and deep, invaluable lessons these years (over half my life) brought to me and taught me is unfathomable and beautiful...indescribable on a page like this..eek!..too big too wide too far!!!.... an impossible task... but I aim to and try always to continue to learn...from everything, as I believe that's what life is truly all about.

Several deeply loved and cuddled to bits moggies roam around in my cottage home...(you can see more of the environment around my home in my album) ... I once read a quote by a little girl, she said that just like cats we all need to get 'purred' at least once a day...I believe this is true. :o) Hugs and affection, when sincerely given of course, are so healing and soothing.



One of my cats. A very loved, strong and wonderful character!
scarletsnowfoot's Interests
Introduce Yourself:
I am waving and smiling....:o)

Favorite Quote:
" It is only with the heart that one can see rightly...what is essential is invisible to the eye. ".....Antoine De Saint Exupéry.

"Each friend represents a world in us, a world possibly not born until they arrive, and it is only by this meeting that a new world is born."
....Anais Nin

I recently discovered that the quote below is by Marianne Williamson from her book 'A Return to Love ~ Reflections on the Principles of a Course in Miracles.' and it mentioned that this quote *has* been incorrectly attributed to Nelson Mandela in the past. I feel that whatever faith you have, or whether or not you believe in 'God', Goddess, a Great Spirit, or a Higher Source... Marianne Williamson's words remain deeply encouraging.
Here is the whole quote:

"Our deepest fear is not that we are inadequate.
Our deepest fear is that we are powerful beyond measure.
It is our light not our darkness that frightens us.
We ask ourselves 'who am I to be brilliant,
gorgeous, talented and fabulous?'
Actually, who are you not to be?
You are a child of God.
Your playing small doesn't serve the world.
There's nothing enlightened about shrinking
so that other people won't feel insecure around you.
We were born to make manifest
the glory of God that is within us.
It's not just in some of us; it's in everyone.
We are all meant to shine, as children do.
And as we let our own light shine,
we unconsciously give other people
permission to do the same.
As we are liberated from our own fear,
our presence automatically liberates others."

It's very inspirational, and provokes self-reflection ...especially for those of us who veer on the shy side, or lose our confidence or belief in ourselves sometimes.


Rules I live by:
'Everyone you meet Is fighting some kind of battle. Always be a
little kinder than necessary... ' J.M. Barrie

We never know what other people are going through inside themselves, or what treasure they carry in who they are. LOVE!... CARE...To be truly ourselves...with all the contradictions that sometimes brings... LOVE...! ...Kindness and compassion. Following the heart and spirit... being brave with eachother and ourselves. Honouring true relationships...friendships...being honest and real with people... and ourselves. Humility. Passion...whether that is a passion for art or for music etc or passion for the people you love..for life! Expression. Listen deeply. Seeing beauty in the smallest things. Learning through all of life. Laughter and silliness!!! HUmour...affection and communication. x

Interests & Hobbies:
Art of many different kinds and creating art of many different kinds...including dressmaking and fabric arts especially using vintage materials, (vintage lace buttons etc)..I love texture, colour and unusual mixtures ..unique expression. Singing...this is very important to me...truly using the voice as an instrument, music and recording music, playing the guitar, playing the harmonica and Bodhrán and other instruments - I love unusual instruments especially historical musical instruments, writing, illustration, painting, collage artwork too, gardening and nature ( animals..wildlife, conservation etc also..) , photography, cooking beautiful food, reading, dancing and communicating with wonderful people :o) .... hugging and loving.


Favourite Music & Bands:
So many..I do not know where to start.... this is just a snippet...

Loreena Mckennit, Edith Piaf, Caroline Lavelle, The Chieftains, Daniel Lanois, Maria Callas, Emmylou Harris, Jim Moray, Annie Lennox, Peter Gabriel, Tom Waits, Hector Zazou, Lisa Gerrard, K.d. Lang, Dead Can Dance, Cocteau Twins, Runrig, Dougie Maclean, Maxim Vengerov - my favourite violinist extraordinaire!!...Kate Bush, Fleetwood Mac, Rufus Wainwright and Martha Wainwright, Tori Amos, Henryk Gorecki, This Mortal Coil, Keane, Michael Penn, U2, Van Morrison, Bob Dylan, Richard Hawley, Jane Siberry, Lindsay Buckingham, Stephen Jones (Babybird), Gypsy music, Classical music, Harp music, Heavenly Choirs, Goran Bregovíc...music from every decade, including Elizabethan...and on and on..and so much more.... I love a huge variety of music for different reasons and different moods .. more than I can write on here...


Favourite Films:
Wings Of Desire by Wim Wenders ( Film-makers in the US remade this and called it 'City of Angels' but as is often the case, Wim Wender's original remains the most unique, profoundly beautiful and moving)...and the two films that Wim Wenders made to follow that one, called 'Until The End Of The World.' and 'Far Away So Close' which continue the story, Orlando by Sally Potter, The Tango Lesson by Sally Potter, Prospero's Books by Peter Greenaway, Artemisia, City Of Lost Children, Chocolat, Amelie, The Piano by Jane Campion, An Angel At My Table by Jane Campion, Like Water for Chocolate, Krzysztof Kieslowski's films including Trois Couleurs Bleu & The Double Life Of Veronique, Like Water for Chocolate, The Red Violin, Il Postino,Black Cat White Cat -beautiful!! (Hungarian), La Vie En Rose ~ the life of Edith Piaf, La Veuve De Saint-Pierre, The Eighth Day, Shine ~ about the life of the fabulosO pianist David Helfgott!!, Frida ~ the life of Frida Kahlo.... and the 'Jean De Florette' films, ...'Gabbeh' about the nomadic Iranian mountain tribal woman who weaves her story into the rugs they weave... , ..Jimmy Stewart films, The History of Mr Polly - with Lee Evans.. other films with Lee Evans in are also wonderful, I believe he is a truly brilliant talent in many areas including his comedy! ....and also funny films and people that make me laugh.....and there are lots of those.... Billy Connolly, Eddie Izzard, Alan Carr, the tv comedy series 'Black Books' with Nick Moran, Tasmin Grieg and Bill Bailey ...and 'Green Wing', Dudley Moore films, Jim Carrey, the wonderful Spike Milligan, Monty Python, Adam Sandler & Rob Sneider, Nick Park animations (Wallace & Gromit, Creature Comforts etc)...and many more.... :D
Special People...:
All those who are *close* emotionally to me, who know me well...who bring me laughter, learning and comfort...and who understand....very precious souls! x x All my Sisters and Brothers across the world with whom I'm lucky enough to share such wonderful, genuine relationships full of love and encouragement... empowering each other positively...so that we can move through this world with courage and love. Thank you to each of you. X X X

My oldest friend and sister in spirit. We have known eachother since we were nine years old. She is a beautiful person, (and talented too! :o) ...a bright, warm spirit and I love her sO much.x

Beautiful Things to Read...:
Here are some of my favourite books.... (there's too many many many to write down but I'll just write a few to start with! :o) )

The Shadow Of The Wind by Carlos Ruiz Zafón

Gone To Earth, and Precious Bane by Mary Webb ♥

The Mercy Of Thin Air by Ronlyn Domingue

Windflower - Nick Bantock
Griffin & Sabine.. and The Morning Star Trilogy by Nick Bantock
The Venetian's Wife by Nick Bantock
The Forgetting Room by Nick Bantock

In The Company Of The Courtesan by Sarah Dunant

Falling Through Space by Ellen Gilchrist

Love by Pablo Neruda (a book of poetry)

Women Who Run With The Wolves by Clarissa Pinkola Estes (very special book to me..very healing, powerful and wonderful!)

The Prophet, Sand and Foam and other poems and Treasuries of the works of Kahlil Gibran

A Whistling Woman Is Up To No Good by Laurel King (The title is humourous, tongue-in-cheek!..this is a great book for women who are, or who want to, get back in touch with their free, wild spirit..find courage and strength within and feel truly alive being who you really are. :o)

Living In The Light and Creative Visualization by Shakti Gawain

The Encyclopaedia Of Snow by Sarah Emily Miano

The Time Travellers Wife by Audrey Niffenegger

No Ordinary Moments by Dan Millman

Even The Stars Look Lonesome by Maya Angelou...all Maya's books and poetry really...they are beautiful.x Years ago I was lucky enough to see her in person and she spoke about her life and her writing, she was so beautiful...:o)...a very lovely heart and spirit warming woman! X

The Vein Of Gold by Julia Cameron ( a fantastically creative and healing book for anyone wanting and needing to express themselves artistically..full of inspiration..)

Homestead by Rosina Lippi

The Five People You Meet In Heaven by Mitch Albom

The Life of Pi by Yann Martell

The Kite Runner by Khaled Hosseini

Kissing The Witch by Emma Donaghue

Anam Cara by John Donahue

The Man Who Planted Trees by Jean Giono

Food For Solitude by Francine Schiff - a truly beautiful book full of stories of life and special recipes, thoughts, poetry and all kinds of encouragement for living and healing.

The Poetry of Emily Dickinson, Adrienne Rich, Anna Swir, Anna Ahkmatova, Mary Webb, Alice Walker, Pablo Neruda, Khalil Gibran, Baudelaire, Walt Whitman, Audre Lorde, Janet Frame, W.H. Auden... many more...x x x


.....and at the moment I am reading..The Shadow Of The Wind by Carlos Ruiz Zafón and The Mapmakers Opera by Béa Gonzalez. I have just finished reading 'The Secret Life Of Bees' by Sue Monk Kidd and it was very moving and beautiful.

sometime later....... :o)
p.s. The book I mentioned before, 'The Shadow Of The Wind', that I read a while ago, is absolutely outstanding...powerful and wonderfully written...Thank you Carlos Ruiz Zafón! x I am now reading Umberto Eco's 'The Mysterious Flame Of Queen Loana'..and so far it is very good and wonderfully human... the copy I bought also has gorgeous artwork on the cover too...as well as unusual images dotted all the way through the book!

March 2008 ~ recently read Windflower by Nick Bantock!!! This book is SO Gorgeous in every respect ...The Dressmaker by Elizabeth Birkelund Oberbeck, The Secret by Rhonda Byrne and The Book Of Ruth by Jane Hamilton ... all wonderful and beautifully written books I thoroughly loved them.... and I am in the middle of The Zahir by Paolo Coelho and it's brilliant so far!.....

June 2008 ~ I am in the middle of reading Mary Webb's wonderful old novel 'Gone To Earth'..and 'The Behaviour of Moths' by Poppy Adams. I recently read the Forgetting Room by Nick Bantock and it was just so beautiful and moving as all Nick's books are, including his emotive artwork... and Sarah Dunant's 'In The Company Of The Courtesan', and I did not want it to end, it was so fantastically written and completely transports you, so vividly, to 15th Century Venice...the characters are so full and alive and the story is strong...
...it's one of my favourites now! :D

love to all book bugs.......


&nbsp
1918



*:O:*:O:*:O:*:O:*:O:*:O:*:O:*:O:*:O:*:O:*:O:*:O:*




vv:vv:vv:vv:vv:vv:vv:vv:vv:vv:vv:vv:vv:vv:vv:vv:vv:vv:vv:




<><><><><><><><><><><><><><><><><><>
A favourite artwork by Marc Chagall.



"*"*"*"*"*"*"*"*"*"*"*"*"*"*"*"*"*"*"*"*"*"*"*"*"*"*"*"*




v~v~v~v~v~v~v~v~v~v~v~v~v~v~v~v~v~v~v~v~v~v~


&nbsp
Hello! ♥ Visit me at my Official music page by going to:
http://www.myspace.com/scarletsnowfoot
(copy and paste this address into your address bar :o)..) x

You can also find me at my Official Facebook Fanpage here: http://www.new.facebook.com/pages/Scarlet-Snowfoot-Official-Facebook-Music-Page/111463885695?ref=s

.. :D.. it would be lovely to see you!!




x x x x x kisses, love and support for all those
fighting any of the many forms of cancer and
ALL illnesses x x x x x x x x x x
COURAGE ~ STRENGTH ~ BELIEF ~ DETERMINATION





~~ I have sometimes been wildly, despairingly, acutely miserable ... But through it all I still know quite certainly that just to be alive is a grand thing. ~~

Agatha Christie, 1890-1976




* : * : * : * : * : * : * : * : * : * : * : * : * : * : * : * : * : *

" Never apologize for showing feeling.
When you do so, you apologize for the truth. "

~ Benjamin Disraeli


"Always listen to your heart..let your mind be guided by it,
without the two working together there is no wisdom."

* : * : * : * : * : * : * : * : * : * : * : * : * : * : * : * : * : * : *

Featured Photos

My Sunflower For Sparroweye...♥

Sparroweye's Sunflower for me ♥



my night garden :o)



The land where I grew up.
&nbsp
V:V:V:V:V:V:V:V:V:V:V:V:V:V:V:V:V:V:V:V:V:V:V:V:V:V:V:V:

I'm putting this here because I think she's so beautiful...this is a picture I altered of a kind friend of mine (known on Picture Trail as 'Butterflyrebel') it's the second version of it. ...She has such a lovely face. x x x





*:0:*:0:*:0:*:0:*:0:*:0:*:0:*:0:*:0:*:0:*:0:*:0:*:0:*:0:*:0:*:0:*:0:*


~:~ "I call people 'successful' not because they have money or their business is doing well but because, as human beings, they have a fully developed sense of being alive and are engaged in a lifetime task of collaboration with other human beings - their family, their friends, their loved ones, the friends who are dying, the friends who are being born.

Success? Don't you know it is all about being able to extend love to people? Really. Not in a big, capital-letter sense but in the everyday. Little by little, task by task, gesture by gesture, word by word."

Ralph Fiennes, b.1962
British Actor ~:~


&nbsp

.
.
:*:*:*:*:*:*:*:*:*:*:*:*:*:*:*:*:*:*:*:*:*:*:*:*:*:*:

~ "COURAGE IS NOT FREEDOM FROM FEAR....
IT IS BEING AFRAID.. AND GOING ON." ~

:*:*:*:*:*:*:*:*:*:*:*:*:*:*:*:*:*:*:*:*:*:*:*:*:*:*:*: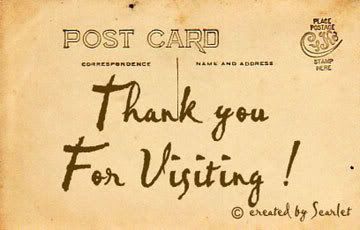 .