Poem I Wrote
Brighter Days:

They say to think positive
So I really do try
Just too see it vanish
In the blink of an eye

I could just sit and cry
Some day's I would rather die
Even though dying scares me so
But living in pain is killing my soul

Darkness falls all around me
My heart breaks inside
The future isn't something I can see
When my past continues to hide

I just want to get out of here
I'm so tired of living in fear
The walls are closing in on me
The room is so dark that I can't see

I feel myself slipping away
I don't know if I can be saved
I will continue to take it day by day
In hopes that I will on day say

I am thinking positive like you said
And so very thankful that I'm not dead
Life's to short to live this way
I'm moving towards brighter days

Copyright ©2002 Wendy Sue Ray
My Roses
Wendy's Interests
Introduce Yourself:
Hello! Hello!! I'm Wendy! I am 35 and live in KY. I love photography. I will take PICS of about anything that will let me...he he he! If I had the money I would travel. Would love to see many places and have the chance to take photo's. I hope you enjoy the PICS I take. I sure enjoy taking them. I posted a little more in my blog about past things.

Have a wonderful day!!!!!
Favorite Quote:
How Rude! & I'm Not Impressed!
Rules I live by:
Always be honest!


Interests & Hobbies:
Photography, Supporting Local Bands, Sports, Music, Crafts, Hanging With Friends, Playing Games On Pogo.com...Look me up if you play there...MyHeroRSS is the name. I also love playing on the Playstation...Final Fantasy 7 is my favorite game also love Final Fantasy 8 & Monster Jam and many others.. Going to Build A Bear...I'm A Big KID!!
TV Shows:
Gilmore Girls, Supernatural, One Tree Hill, 7th Heaven, Greys Anatomy, October Road, Smallville, What About Brian, Dancing With The Stars, Scrubs, Xtreme Home Makeover, Oprah, House Hunters, Design Star, Decorating shows in general and the same on Forensic shows. Forensic Files, Cold Case Files, American Justice and many more.
Favorite Music & Bands:
Bon Jovi, KISS, Dark New Day, Goo Goo Dolls, The Bee Gees, Shania Twain. I enjoy 80's Rock, the oldies. I go from one extreme to the next. Recently got into Nickelback & Hoobastank. For anyone who knows me....Miracles do happen...LOL!
Favorite Movies:
Eddie & The Cruisers 1 & 2, The Replacements, Varsity Blues, Remember The Titans, Wildcats, Sixteen Candles, ETC.
Favorite People You Know:
My Granny! She is 82 and works harder than most half her age. She is a amazing woman.

My friends have been amazing to me through all past issue's. I love them all very much!

My husband! Even though he makes me want to pull my hair out...LOL!

My brother and nephew. Love them both very very much!

Mom & Tay(sis)! Love them very much too!

A lot of old friends that I haven't seen in a while. From bands I supported and so on.


Favorite Celebrities:
Richie Sambora, All Members of Bon Jovi! Heather Locklear, Charlie Sheen, Leland Chapman, Oprah, Cast of Gilmore Girls & Supernatural. Love those shows! Many more people!
Favorite Reads:
I have tons of books, but don't love reading. I wish I did and hope to get into it more. One book I have read that I love is Make The Connection By Bob Greene and Oprah.
Pretty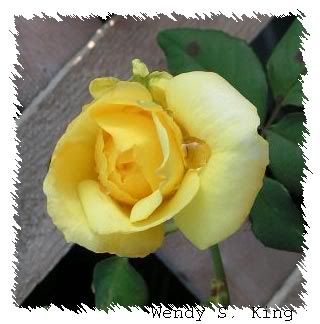 Lily
PIC Strip
Blog
Hello
Posted on 10/09/2006 11:45 AM
Rick Springfield