About Me







I'm crazy fun, silly, an all around a bowl of laughs! I love meeting new people, have a good laugh, love all kinds of music.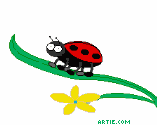 Lovable's Interests
Introduce Yourself:
Minnie Mouse
Favorite Quote:
Shit happens!
Interests & Hobbies:
music, movies, and men!
TV Shows:
Law and Order: SVU, Laguna Beach, CSI, The Hills, ER, The Food Network, and Court TV
Favorite Music & Bands:
a little bit of everything, but mostly rock
Favorite Movies:
Dirty Dancing, Grease, Star Wars Trilogy, Lord of the Rings Trilogy, Prirates of the Carribean, The Chronicles of Narnia: The Witch, The Lion, and The Wardrobe and much much more!!!
Favorite People You Know:
Oscar and Edd! and especially my oh so prutty cuzn, KATRINA!!!
Favorite Celebrities:
Johnny Depp, Orlando Bloom, Viggo Mortensen
Favorite Reads:
I Raise My Eyes to Say Yes
&nbsp
Blog
&nbsp
Featured Photos

ashey and me

me and Ashley

Jessica

Jessica and Berkley

me as Marilyn Monroe

Jessica A. Scoville
&nbsp
&nbsp
&nbsp