lindab1

View My photos
"
Sexy & Romantic glitter graphics from S e x i l u v . c o m


IF YOU SPEND YOUR WHOLE LIFE WAITING FOR THE STORM, YOU'LL NEVER ENJOY THE SUNSHINE---Morris West


Life should NOT be a journey to the grave with the intention of arriving safely in an attractive and well preserved body, but rather to skid in sideways, chocolate in one hand, latte in the other, body thoroughly used up, totally worn out and screaming, "WOO HOO, what a ride!""
Location: Lake Ann

Views: 12898

Last Login: 9/27/2012


lindab1 has 18 votes!

lindab1 belongs to 2 Clubs:
Animals Who Will Rule The World
About Me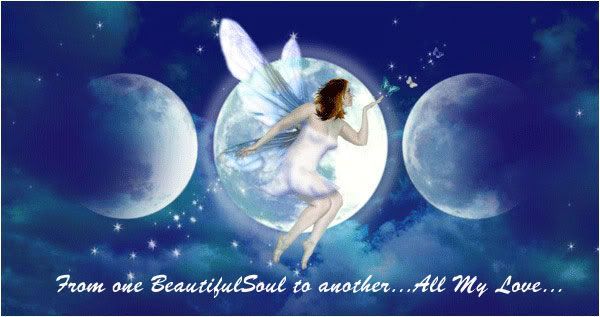 Myspace Comments





I WOULD LIKE TO DEDICATE MY HOMEPAGE TO MY SON, JACON. JACON PASSED AWAY FROM RENAL FAILURE ON NOVEMBER 28, 2000 AT THE AGE OF 28 YRS. THIS WAS FROM HAVING JUVENILE DIABETES SINCE THE AGE OF 2 YEARS. FOR THOSE UNAWARE, JUVENILE DIABETES CAN BE A KILLER DISEASE. IT IS THE LEADING CAUSE OF BLINDNESS. IT CAN CAUSE KIDNEY FAILURE, HEART FAILURE, NEUROPATHY (NERVE DAMAGE) AND AMPUTATIONS.

JACON LOVED TO DRAW, HE LOVED FANTASY ART, COMPUTER GAMES, AND ALSO LIKE ME, HE LOVED MUSIC OF MANY DIFFERENT STYLES FROM HARD ROCK TO CLASSICAL. JACON, WE MISS YOUR SMILE, YOUR HILARIOUS JOKES, AND YOUR HUGS. YOU MADE YOUR SISTER AND I LAUGH! YOU TAUGHT ME MANY THINGS ABOUT LIFE AND OPENED MY EYES TO MANY NEW AND WONDERFUL THINGS WHILE YOU WERE HERE THAT I WILL BE ETERNALLY GRATEFUL FOR. WE LOVE YOU AND REALLY MISS YOU, MY PRECIOUS SON.

For those who wish to see my art work you may look at the pictures on my picturetrail or check out my other website on MYSPACE.
www.myspace.com/la_artist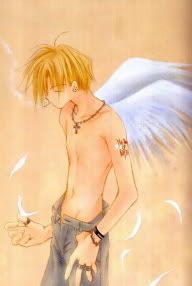 I still hear the songs
I still see the lights
I still feel your love
on cold wintery nights.

I still share your hopes
and all your cares
Iíll even remind you
to please say all your prayers.

I just want to tell you
you still make me proud
You stand head and shoulders
above all the crowd.

Keep trying each moment
to stay in His grace
I came here before you
to help set your place.

You donít have to be
perfect all the time
He forgives you the slip
if you continue to climb.

To my family and friends
please be thankful today
Iím still close beside you
in a new special way.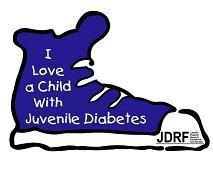 Christian Glitter by www.christianglitter.com




Fly, fly little wing
Fly beyond imagining
The softest cloud, the whitest dove
Upon the wind of heaven's love
Past the planets and the stars
Leave this lonely world of ours
Escape the sorrow and the pain
And fly again

Fly, fly precious one
Your endless journey has begun
Take your gentle happiness
Far too beautiful for this
Cross over to the other shore
There is peace forevermore
But hold this mem'ry bittersweet
Until we meet

Fly, fly do not fear
Don't waste a breath, don't shed a tear
Your heart is pure, your soul is free
Be on your way, don't wait for me
Above the universe you'll climb
On beyond the hands of time
The moon will rise, the sun will set
But I won't forget

Fly, fly little wing
Fly where only angels sing
Fly away, the time is right
Go now, find the light






















commentburner.com
Featured Photos
No photos selected to be featured yet.