liloweasel

clair
View My photos
"

PLEASE SIGN MY GUESTBOOK

IF YOU EXPECT NOTHING, YOU WON'T BE DISAPPOINTED.




"
Location: Not sure, England i think !!!

Views: 12712

Last Login: 2/11/2009


clair has 25 votes!

clair belongs to 2 Clubs:
♥•Lucky Loli-Pop•♥, Boogie's Wonderland
About me



Well my name is Clair, but my username is liloweasel, only because my boyfriend found a picture of a weasel chilling on a lilo and said it reminded him of me, that where I get the name from. There's a picture of it in my pics.
I am a 32 year old studying am honours degree in Biochemistry and Microbiology at University. I like to play pool, go to the cinema, bowling, iceskating when I get the chance, which is hardly ever and quite a few other things. I have a boyfriend who I've been with for 3 years now and am happy.
I play pool for the county for where I live and for a town league team occassionally too.
I hope to finish my degree and go on to study Medicine.
Am running the Flora London Marathon in 2009 for the British Heart Foundation. I have run 4 Half Marathons before and it is now time to do the full distance.


Please check out my page if you are interested in helping me raise vital funds for the BHF, there is a facility for online sponsorship which goes directly to the charity itself.
The address is: http://www.bhf.org.uk/sponsor/hearty

My fave music and video
clair's Interests
Me:
I am 5' 8" tall, 9 stones 7 lbs in weight, I have blue eyes and Blonde hair.
Biochemistry and Microbiology Student.
Play 8-Ball pool for town league and County.
Have a boyfriend of 2 yrs, very happy.
My fave colour is baby pink, even my pool cue is pink.
I have a black cat called Lucky.

Favourite Quotes:
There is a very fine line between genius and madness.
(Aristotle)

A verbal contract is not worth the paper it's written on.
(Samuel Goldwyn)


Rules I live by:
Live life to the full as you don't know what's around the corner.
Eat what I like when I like as I never go over 9 stones 9 lbs.


Don't worry about global warming,(natural occurrence) it's gonna happen anyway. Nothing can be done to stop it.




Interesta and Hobbies:
Playing pool, going bowling, cinema, iceskating, socialising, occassionally go to bingo, I like to go running, I like to do a bit of reading, writing and drawing and many other things.
TV Shows:
I enjoy watching real life documentaries, anything scientific or medical. True crime programmes are good. I watch eastenders and some childrens programmes as they are fun, especially pingu and pocoyo (wicked). Comedy is good too especially My Name is Earl, that is soooo cool.
Music and Bands:
I like a variety of music, including pop, rock, dance, r'n'b. I don't like any particular artist or band as most have 1 decent tune. Faithless come close to bein a fave. However I don't like heavy metal (noise) or anything like razorlight or the kooks. Not my style of music.

Favourite Movies:
My favourite films are Patch Adams, Legally Blonde, School of Rock and any horror like The Ring and Darkness Falls or true films like Shawshank Redemption or The Hurricane.
Favourite People:
My boyfriend Steve is my fave person, he makes me laugh. My family members and friends also.
Favourite Celebrities:
I do not have any favourite celebs.
Most are stuck up their own backsides.
Favourite Reads:
Horror books by Shaun Hutson. Anything real like true crime.
Stephen Hawking's works
My Funny Stuff and stuff I like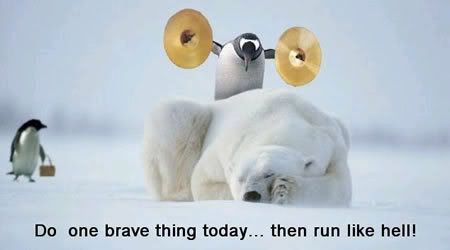 Love and Life
Blog
Featured Photos

My boyfriend Steve

Me

Steve and I.

The pic I was named after

Me and friends at Alton Towers

Lucky, my cat

Me and mate Kez at Alton Towers

Steve and I

Steve and I on night out