ABOUT ME

imikimi - Customize Your World
@@


MyHotComments





@@











WELCOME TO MY PAGE: My name is Jean I live an Aurora IL, outside of Chicago IL. I am happily married with 7 yes 7 beautiful children, an 3 grandchildren. I am a interior designer.For over 22 years and started designing purses/handbags about 5 years ago. I made me a bag just for work, I called it my what-not-bag, after that everyone on my job wanted one. So that how I started making an designing handbags. I started sewing with my grandmother when I was 5 years old. Making dresses for my baby dolls. I think she would be proud of me, seeing that I am the only one in my family that loves sewing as she did. Now I am teaching my granddaughter Sugar Red how to sew. I don't know how my grandmother did with me, But I'm trying.
Jean's Interests
Introduce Yourself:
My name is Jean Winston
Mother an Wife. I love being a mother and a Wife, There the best jobs I have ever had. Sewing is my heart. I started sewing at the age of 5 with my grandmother. I think she would be very proud of me.
Favorite Quote:

Still I Rise

You may write me down in history With your bitter, twisted lies, You may trod me in the very dirt But still, like dust, I'll rise.

Does my sassiness upset you? Why are you beset with gloom? 'Cause I walk like I've got oil wells Pumping in my living room.

Just like moons and like suns, With the certainty of tides, Just like hopes springing high, Still I'll rise.

Did you want to see me broken? Bowed head and lowered eyes? Shoulders falling down like teardrops. Weakened by my soulful cries.

Does my haughtiness offend you? Don't you take it awful hard 'Cause I laugh like I've got gold mines Diggin' in my own back yard.

You may shoot me with your words, You may cut me with your eyes, You may kill me with your hatefulness, But still, like air, I'll rise.

Does my sexiness upset you? Does it come as a surprise That I dance like I've got diamonds At the meeting of my thighs?

Out of the huts of history's shame I rise Up from a past that's rooted in pain I rise I'm a black ocean, leaping and wide, Welling and swelling I bear in the tide. Leaving behind nights of terror and fear I rise Into a daybreak that's wondrously clear I rise Bringing the gifts that my ancestors gave, I am the dream and the hope of the slave. I rise I rise I rise. Maya Angelou

Rules I live by:
Never to old to learn something:



Interests & Hobbies:
Sewing and designing, Skating, writing, Reading, Acting crazy with my grandchildren.
TV Shows:
Girl friends, Design on a dime, Decorating Cents, Room by Room, The Wire
Favorite Music & Bands:
All of Aretha Franklin, Gladys Nite & pipes, Pattie LaBella R & B period. GOSPEL LIFTS ME UP.
Favorite Movies:
All Tyler Perry movies and plays. Roots, Lady sings the blues
Favorite People You Know:
My FAMILY, FRIENDS
Favorite Celebrities:
My children, MY MOTHER'S SHE IS MADEA; GOT LOVE HER
Favorite Reads:
Donald Goins, Anything to do with sewing; LOVING IT
10-16-1991 - 05-26-2007 REST IN PEACE SWEETIN
glitter-graphics.com

imikimi - Customize Your World






ANOTHER DREAM

Last night I saw you in my dream
and you were going away
I didn't get to say goodbye
or tell you that I care
I guess it didn't matter much
'cuz you never were aware
That I even loved you
within this time and space
But, in my dream it was a different time
and a different place

You were gone so long and I
never knew where you were
But, then one day the phone rang, and
you said, Hi, It's me, I'm here
I asked, who is this? and you said
yes, it's really me...
Just look outside your window.
take a look and see
There you were.. just standing there
a smile upon your face
I couldn't believe that you were there
right outside the door

I didn't say a word but, I
slowly put down the phone, and
Anxiously walked over to you
and then we were alone
Your ams around me holding tight
holding me so near
I couldn't believe this was happening
then you whispered in my ear
You said you've always loved me and
forever you'd be here
And then I woke up crying
my pillow... wet from tears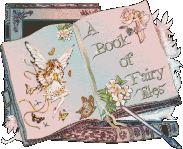 glitter-graphics.com
Christian Glitter by www.christianglitter.com
ARETHA FRANKLIN MUSIC
LADYLOVES ONE-OF-A-KIND BLUE JEAN HANDBAGS TODAY. AT ladyloves914.org ( or ) E-MAIL ME AT ( ladyloves914@yahoo.com ). Again THANK YOU for stopping by





MyHotComments

@@@
@@@

@@




click to create your own





Blog
LADYLOVES DEIGNS
@@@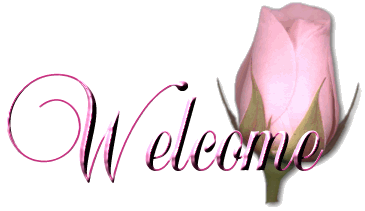 glitter-graphics.com
@@@



*******




@@@@

####


####



####
@@@


imikimi - Customize Your World








@@



Featured Photos

KICK-BUTT BOOKBAG

KICK-BUTT BOOKBAG

KICK-BUTT SEXY

KICK-BUTT SEXY

SIDE KICK-BUTT BAG

SIDE KICK-BUTT

SEXY PATTY SIDE KICK-BUTT

SEXY PATTY SIDE-KICK

EX-LARGE SIDE KICK

EX-LARGE SIDE KICK
IF YOU LIKED OUR BAGS, PLEASE LEAVE MESSAGE
@@@




@@@



Christian Glitter by www.christianglitter.com

@@@ a href="http://tinypic.com" target="_blank">



@@@


pleasureyourpage.com
ORDER YOUR OWN KICK-BUTT BAG