coronagirl2

View My photos

Location: Richland

Views: 1250

Last Login: 11/6/2006


coronagirl2 has 3 votes!
About Me
I am a single mom of 2 girls who are my life. I work 2 jobs and play hard on the weekends. I am a high strung, out going, positive person. My friends and family are most important to me!!! I love the out doors fishing, camping, walking,and hiking . I like to drink and play darts when i go out. I also have met a great man who loves me and my girls w/ all of his heart my circle is compleate.......I love people so please feel free to leave messages. You can never have to many friends!!!!!!!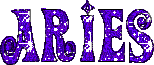 Myspace Layouts and Pictures - PicMonkey.com
What Path Do You Walk? Darkness, Light, or Twlight?

Your Result: Twlight, becuase you go your own way

You're independent, you're amazing, but you're confusing. You walk your own path, and you're made it all up yourself. I have to admit that I'm impressed. You're very creative, and imaginary. But maybe there's something you're locking up inside. Only you know what it is. What is it anyway? You're a true mystery, and you're very confusing. Are you afraid of the light, or afraid of of the darkness. You might just want to go you're own way. Whatever path it is, it sure is amazing...

Light, because you know it's right
Light, becuase you're afraid of the darkness
Twlight, becuase you don't know where to go
Darkness, that leads to light
Never ending darkness
What Path Do You Walk? Darkness, Light, or Twlight?
DISNEY WORLD 2005~2006 X~MAS
Featured Photos
No photos selected to be featured yet.
coronagirl2's Friends ( 0 friends)